Supercharging Clinician Extenders with Hippo's Virtual Care Platform
By Brian Hamilton  |  October 27, 2021
Nationwide, the US is short of 110,000 physicians and 140,000 nurses.
The US healthcare system is facing significant caregiver capacity challenges. Over the years, the growing healthcare provider shortages have created an unsustainable burden on caregivers. Nationwide, the US is short of 110,000 physicians and 140,000 nurses. Due to being overextended, the physician burnout rate is higher than ever with 78% of physicians reporting stress and burnout and as many as 80% believing they are overextended on patient load. Even before COVID-19, hospital systems were already feeling the pressure. The Centers for Medicare and Medicaid are pushing for 50% of all contracts to be value-based by 2025. These stressors have trickled down to affect patients as well, with a national average wait-time of 20 days to see a specialist and increasing difficulty accessing hospital services, especially in rural areas.
To help improve physician coverage and enhance productivity across the system, clinics have increasingly turned to clinician extenders, who are skilled, licensed, non-physician providers such as Physician Assistants, Nurse Practitioners, Medical Assistants, Emergency Medical Technicians, etc. Some physicians, however, have been reticent to use clinician extenders due to concerns around training, consulting, and providing emergency support. Virtual care offers a solution to this dilemma.
Extending physician's reach with virtual care technologies
Hippo's hands-free, voice-activated, wearable computing solutions and Virtual Care platform deliver a "through the eyes of the clinician" viewpoint, allowing healthcare practitioners to communicate in real-time with remote colleagues in the field to support medical teaching, rounding, proctoring, and specialist consultations. Using Hippo's Virtual Care platform, physicians can feel more comfortable knowing they can train, collaborate, and support clinician extenders in the field and have real-time access to see remote patients as if they were physically in the room with them.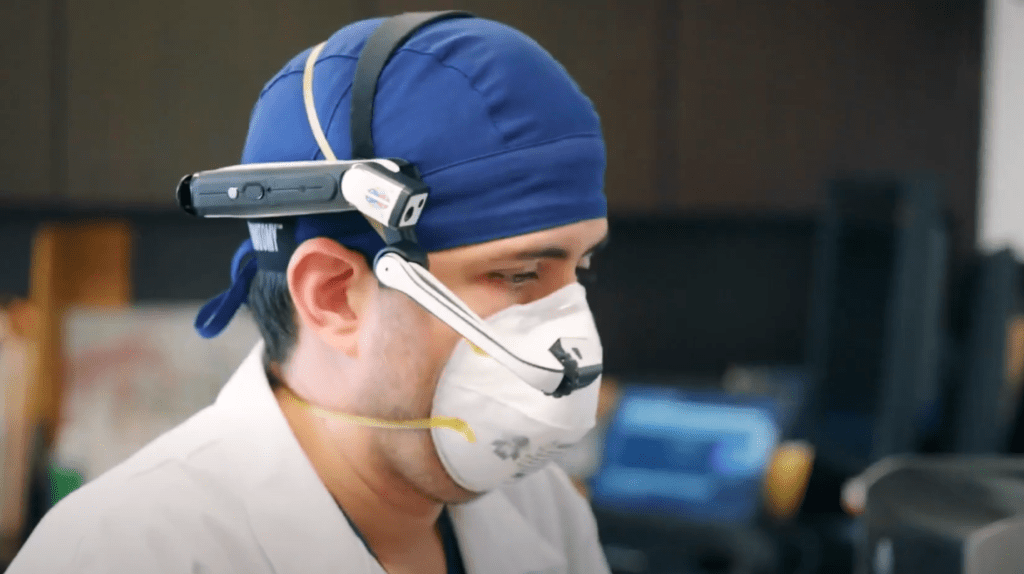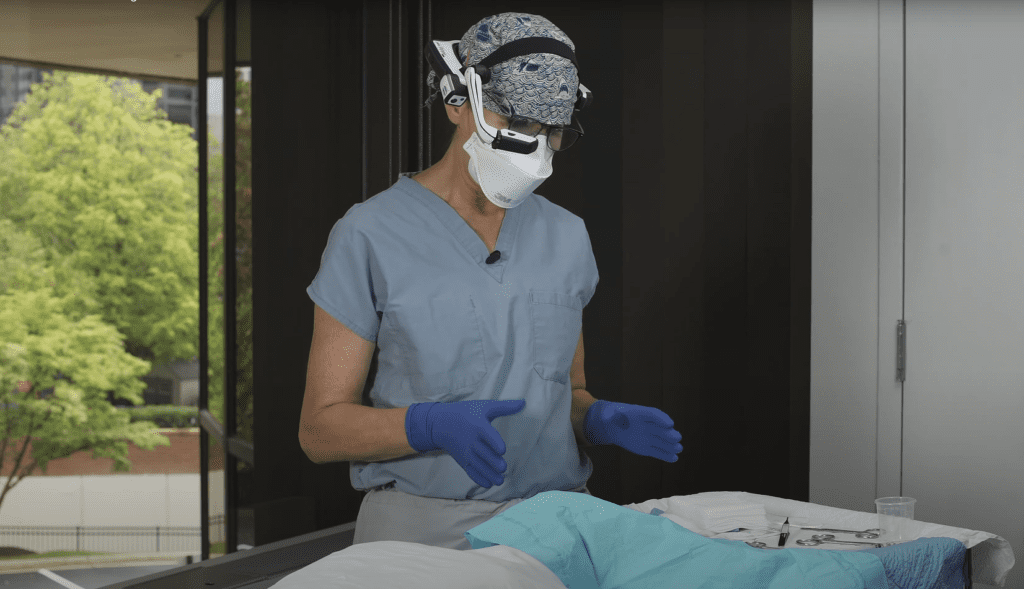 Hippo's system provides a single-source solution to the most pressing problems in healthcare today across all venues, supporting physicians and clinician extenders in EMS and emergency settings, ambulatory facilities, surgical ORs, proctoring, home healthcare settings, and even remote disaster relief. Our clinical-grade headset and software are voice-activated, allowing for hands-free operation. Hippo's platform is built using industry-leading compliance and security measures and has gone through a larger certification process for Authority to Operate (ATO) involving the implementation of 1,500–3,000 security controls so you can feel confident knowing that you and your patients are in safe hands.
The Hippo Virtual Care platform allows care collaborators, such as physicians and clinician extenders, to communicate and access health information in real-time and provides relevant clinical decision support. The virtual care headset removes barriers to care by virtually connecting clinician extenders with specialists for guidance and better decision making, allowing physicians and medical specialists to have a first-hand view of patients without needing to be in the same room. This allows for streamlined care and increased collaboration, improving patient satisfaction as well as provider compliance with evidence-based guidelines. Importantly, it ensures that the remote specialist is satisfied that they have conducted a thorough virtual examination and can arrive at a differential diagnosis and treatment plan with confidence. This addresses the major deficiencies of specialty video consultations via current methods that result in Tele-triage rather than Tele-care.
Our end-to-end platform was built by clinicians, for clinicians, to enable the best care possible for patients. Dr. Thomas Matthew, Director at Johns Hopkins Cardiothoracic Surgery Program at Suburban Hospital states: "Hippo Virtual Care allows us to extend our specialty services into the community, into the home, saving time, cost, and improving access to quality care whenever and wherever patients need it."
Enhancing patient and provider education
Hippo provides support to clinician extenders every step of the way, from initial training to in-the-field guidance. Our checklist-supported patient evaluation and voice-activated dictation ensure completeness and capture of findings, while RPM device integration and qualitative diagnostic surveys can provide a comprehensive diagnostic review. Our Virtual Care headsets allow providers to capture pictures, recordings, and dictation to provide documentation of patient diagnosis and treatment. Our video library also contains content for a quick refresh on treatments. Additionally, the professional real-time interaction with a mentor/collaborator yields close personal teamwork and ongoing professional development which are the hallmarks of great medical care.
Physicians and clinician extenders are the lifeblood of our healthcare system. Hippo helps them combine their expertise with the utility, versatility, and usability of virtual care, bringing healthcare solutions to patients around the world by transcending conventional boundaries of time, distance and training.