Hippo Technologies Driving Virtual Care Global Innovation Announces Ivan Lumala as CTO of Hippo, Closes Deals in Africa and the Middle East
November 18, 2021, Seattle, WA ­– Hippo Technologies, Inc. (Hippo), a leading virtual care company delivering solutions for healthcare and medical education, is excited to announce the addition of Ivan Lumala as Chief Technology Officer as well as the closing of two sales in Africa and the Middle East.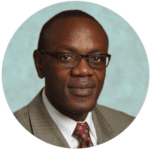 Lumala comes to Hippo having served as the CTO of Tellistic Technology Services and CTO of Microsoft Africa. His cloud-based expertise, deep clinical experience and broad customer relationships are critical to Hippo's expansion in North America and around the world.
Lumala is a highly versatile IT professional with over 30 years of combined experience in software development, technical marketing, and business analysis consulting in developed and emerging markets. He has extensive experience building multi-disciplinary teams who come together to envision, design, and deliver a product to market. Most recently, Lumala served as CTO of Tellistic Technology Services whose clients include hi-potential startups seeking to scale up their operations in and out of their home countries, and innovative teams in the private and public sectors seeking to establish a culture of data-driven decision making.
Prior to joining Tellistic, Lumala was CTO of Microsoft Africa where he co-led the Innovation Pillar of a Microsoft big-bet initiative in Africa – Microsoft 4Afrika,  a multi-year, multi-million-dollar strategic initiative to grow Microsoft's business in Africa by catalyzing and incubating local innovation in high potential growth sectors of Agriculture, Health, Education, Fintech, and eGov.
Pat Quinlan, Hippo CEO and Co-founder: "We are delighted to welcome Ivan as an important addition to our team. His understanding of healthcare technology and how it orchestrates and enhances the experience of clinicians and patients is vital to the Hippo mission to make care accessible, timely and affordable. His intrinsic knowledge of Africa will accelerate our ability to optimize existing assets, build capability, and bring care to people in need."
Brian Hamilton, President and Co-founder: "As Hippo Technologies evolves into its next phase and moves to scale globally it is essential to incorporate executives and leaders who have executed at these levels. Ivan is a perfect fit with all of his technical expertise and with his work leading Microsoft Africa and I could not be more thrilled to welcome him to the team."
Ivan Lumala, Chief Technology Officer: "I am excited to join a highly talented, experienced, and passionate team to bring Hippo innovation to market. Whether it is a medical school in the heart of New York City, a surgical facility in rural East Africa, or an isolation center on an oil rig, the response to the Hippo platform is the same: It is the right solution for the task. The combination of device innovation, versatile workflow engine, and price performance have raised the bar for all for the wearable category in any sector. It is a privilege to be joining Hippo at this critical time in the company's journey, to deliver a solution whose need and demand around the world has never been higher."
Hippo is also pleased to announce two new deals in Africa and the Middle East to provide the Hippo Virtual Care solution to meet the growing demand for remote care and medical education across the region.
To learn more about Hippo visit: https://myhippo.life or contact engage@myhippo.life for a demo.
About Hippo Technologies, Inc.
Hippo Technologies, Inc., is a global virtual care company servicing the healthcare and medical education industries. The Hippo Virtual CareTM platform includes a hands-free, voice-activated, head-worn tablet and HIPAA/GDPR compliant software allowing clinicians to communicate and video conference in real time with remote colleagues and students, search medical records, and automatically access files and imaging during patient examinations, procedures, consultations and rounding. Hippo delivers a unique "through the eyes of the clinician" experience with all the safety and convenience of remote care. For more information, please visit https://myhippo.life/contact/